Magik Golden puppies are born and raised in our home. When they are four weeks old they are moved out of their whelping box to a larger playpen. They are allowed to begin playing outside where they can start to explore their new world. They begin eating baby cereal and Eukanuba diet at three weeks and are weaned from their mother at six weeks.

Our pups do not go to their new homes until they are eight weeks of age. Between 5-8 weeks is a critical time in the development of young pups. Important socialization skills are learned at this time and you do not want to separate them from their littermates.

The puppies are taken to the veterinarian between 6-7 weeks for their first puppy shots, deworming, and health certificates. The puppies are sold on a limited registration (non-breeding agreements) unless they are going to be shown in confirmation. If certain criteria is met this may be changed.

A comprehensive feeding and training schedule is given to new puppy owners. However, you are encouraged to bring your puppy back for playtime and we give grooming lessons so you can keep your golden looking his best. We also offer boarding to Magik Golden dogs. We have ten acres where dogs can run and play and have lots of fun.
​
Please email for more information.
---
Current & Past Litters - Click on the paws to see photos and videos
​
​2019
2018
2017
2016
2015
2014
2013
2012
2011
2010
2009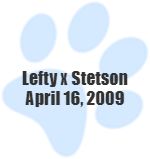 2008
2007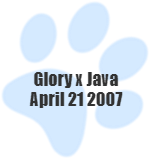 2006